RELENTLESS PURSUIT FOR PRECISION
About Biomed and Tech Consulting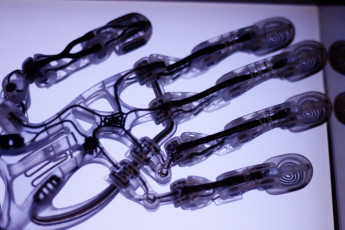 VisMed-3D is a global healthcare research and consultancy firm utilizing a proven platform for innovative research, software development, access solutions for healthcare integrated institutions to utilize technology for state-of-the-art treatment and training.
Our strength is in our partnerships and collaboration with valued experts in relevant domains focused on professional consulting and installing integrated SaaS solutions for healthcare, with a particular focus on interoperability.
Our mission is to make sure every healthcare specialist and stakeholders have the opportunity to use the most advanced products and services to improve patient outcomes and reduce health care costs.
We are seeking to work with innovative healthcare leaders and early adopters that share our mission to ensure every patient and physician have access to the most advanced and precise tools.
The benefits of working with our VisMed-3D team include:
Access to a ready-made team of innovative industry experts.

A nimble, flexible, proactive and impactful environment.

Customized solutions using an unbiased, agnostic equipment and solutions approach.

We have served hundreds of B2B clients in the US and International markets with technology forward solutions for over 20 years.

100% woman-owned and led corporation registered in Illinois.

Accredited WBE certification for the State of Illinois and for the City of Chicago.
In addition to our core focus, VisMed-3D can also utilize a full cohort of healthcare public and private experts to demystify the future of healthcare, the ever-expanding role of care coordination, and a demand for broader population health analysis coupled with dwindling private and public resources, makes finding the right solution more challenging than ever.