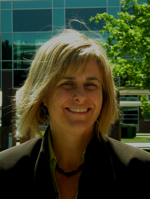 Board of Advisor for
Vis

Med

-3D

, Christine Tremper
Christine Tremper, M.D., Board Certified Radiologist, Northshore University Health Systems Dept of Radiology
Dr. Tremper is a leading Board Certified Radiologist with a fellowship in Mammography. With her 20+ years of experience at Summit Radiology, Dr. Tremper is a seasoned professional who uses care and diligence to successfully diagnose patient diseases. This emphasis on providing exceptional patient care has led to her recent position with Northshore University Health Systems Dept. of Radiology, and has seen her obtaining license to practice in Illinois, Indiana, Michigan, and Ohio.
Her dedication to serving patients is what has fueled Dr. Tremper to become an ACR Mammography Accreditation Radiologist for all Community Health Systems Hospitals as well as all Summit Radiology Clinical sites and former head of Summit's Radiology Breast Imaging. She is also well known for her service at several hospitals across her licensed states, such as Lutheran Hospital, Dupont Hospital, St Joseph, Ft. Wayne, Bluffton Medical Center and Howard Community Health Systems. Dr. Tremper is also a proud member of two medical committees; Summit Radiology Partners Committee and the Dupont Hospital Women's Resource Committee.
Christine also takes part in several community boards in her efforts to help support her local community, and is a Clinical Instructor at the Indiana University School of Medicine. She is also involved with teaching Residents and Fellows from the University of Chicago.
Dr. Tremper holds a B.S. in Chemistry from Hanover College, as well as an M.D. from the Indiana University School of Medicine.