UNBRIDLED IMAGINATION FOR TECHNOLOGY BEYOND 3D
At VisMed-3D we are the bridge that brings medical imaging technologies and doctors together.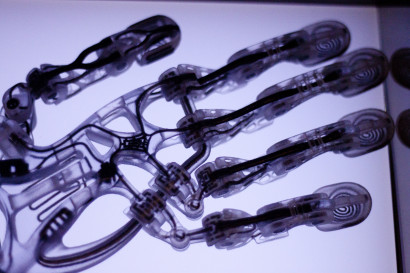 We take the 2D CT or MRI scans in slices and form 3D digital models.
We use physician's standards to build the highest quality facsimiles.
Surgeons tell us that giving them a tactile experience helps to eliminate the guesswork often encountered in highly complex surgical cases. Here's how some of our key benefits deliver value while improving healthcare systems.
Some of these include:
Reduced operating time which translate into reduced procedure costs

Better utilization of facilities and staff time

Reduced surgeon and surgical team fatigue

Higher confidence levels pre-surgery

Reduced errors and better patient outcomes

Decreases in patient readmits
IMAGINE WHAT WE CAN DO FOR YOU