LIMITLESS CREATIVITY WITH YOUR DESIGN CONCIERGE
COLLABORATE & ITERATE YOUR IDEAS USING PROVEN SURGICAL STANDARDS.
[su_frame align="right"]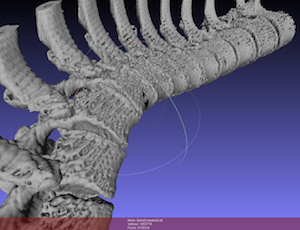 [/su_frame]
Our design concierge helps you identify and evaluate your vision, idea or specific design and form it into a realistic project to inspire your innovation.
[su_quote]
VisMed-3D works with medical grade resins and metals to produce MRI safe devices and products. Whether soft tissue or hard bone we have the capability to design and deliver multi-material composite replicas providing guiding details to navigate the intricacies of surgery.
[/su_quote]
Our team's experience ranges across a variety of anatomical prints and devices.
Aortic Dissection imaging to detect and inspect

Craniotomy, brain protective shell

Fibula, bone graphs

Broken Hip, preoperative surgical planning model

Knee – Patellar subluxation, pre-surgical models to facilitate insight into planning

Thyroid

Spinal curvature and deformation

Mandibular resection

Orthopedic practice models

Custom designed Orthopedic shoes and insoles

Industrial grade parts and component development